Orgonite beeswax in the heart of Europe
31 July 2014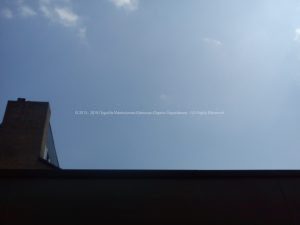 Hi Guys, ehi what happen, i'm writing in english ? Yes is happening, and the reasons are many. First of all, italian is not exactly the most talked language at the world, and translator apart, write directly in english is maybe better to spread my information more far.
And this involve anything, keywords, s.e.o. and a lot of work to do, because soon all the site will pass in english language. As the readers probably yet sow, the new products are described directly in english, also the specifications of the stones, and expedition is no more from Italy, but from Holland, this mean more closest to all other europe countries, and probably more short time to receive the packages.
And soon we will have our mark and i will sign all my works, winning prizes of art i no have other way. This mean that anyone have one of my art works, my orgonite beeswax in any form and measures, can have it signed first possibility we would have to do.
I want also remember then the products not specifically signed as expedition from Holland, at the moment 31 july 2014, they still would be sent from Italy.
So if you want see my orgonite beeswax pyramids winning art prizes, check the pyramid orgonite "Purple Rain" and the pyramid orgonite "Cosmic Healing" both still avalaible.
This is also the first article of the blog, that i hope i would have time to keep really up, and of course is talking about orgonite beeswax. My personal life has been changing, and so also we are living in two countries at the moment, moving often from one to the other. And of course our orgonic battle with orgonite beeswax go ahead wherever we are.
I pubblished today the last three big 24 cm pyramids orgonite beeswax, which ones helped us against the last water bombs attacks, specially from Germany, but often also from France or the same Holland territory.
So we really not slept here, even 8 july was my birthday, and then a chain of birthdays of all Tjally family ending with her one the 29, we also produced 4 pyramids orgonite beeswax of 12 cm, other four pyramids new kind orgonite beeswax 17 cm (still not on sell at today, but question of hours), and FOUR big pyramid orgonite of 24 cm side.
But if not would be enough, we did also 2 chembusters, little type, soon on sell on site, ever all is orgonite beeswax, and to finish, we did 200 orgonite beeswax micro grenade and hand grenade that we gifted everywhere around us without pause.
So, i not want all of you here to much, i know someone would be bored easy to read, and is time to pass the word to the video, the last one done today 31 july.
If you are interested to buy working orgonite beeswax, you are on the right place. If you just want more informations about Orgonite beeswax, and how to do by yourself, i suggest you to check also my other site http://beeswax-orgone.com.
If you 39 minutes time (that is in complex the time of videos of the playlist) check out my playlist to see results in those years.
Marco Matteucci aka Marek Sheran