ArtUp 2017 Budapest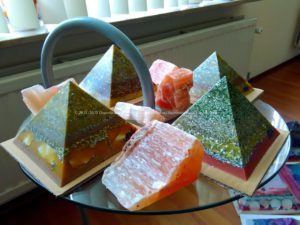 27 June 2017 updates.
Well, now that some day is past, and i'm recovering strength and want to work, is time to talk about this Art up 2017 Budapest, or better, about Art up 2017 Budapest art scam.
At the last moment i has been warned by the organizer, Geraldine D. Grandpiere to no go, because event was erased. I moved from Roermond the day before, by train to reach Rotterdam, where i had my airplane in the morning very early.
So, i pointed the watch alarm at 4:30 a.m. and have run to airport without check the phone. One time i checked in to board my suitcase, and passed security checks, i token a look at the phone, i sow the sms, had call and knew was all gone.
But most of artists were Hungarians, and so many goes to check this place, the Lurdy Haz commercial centre and meeting point, and nothing has been never planned over there.
Some foreign artists, no warned in time reached Budapest, and also the hotel was not reserved, and accounts not payed.
I sent a lot of artworks, and don't know what would be about, and i suppose other artists sent their artoworks.
Economically i no payed so much, even i spent money in travels for nothing, but other artists payed to rent big spaces, and or spent money over there, having to stay days, and without anymore a reason to be.
Strange way to attract tourists to Hungary !!!
So, this vanish what you read down here, i kept the coupon code valid, even nobody bought a big pyramid,and maybe in this situation, as been better so, because would be more sad, have to do a discount on that code name.
Personally, i would take part to other expo, only if organized by persons i know.
Marco Matteucci aka Marek Sheran
ArtUp 2017 Budapest – Hi my friends, as ever happen, is long time i no keep updated this blog, on my main historical site, and maybe is time to do.
A lot of different things keep me busy, figure that i manage all by myself, and so you sow appear new products, pyramids, hearts and others, but you didn't sow new articles, neither in the blog.
Well, you must know that build internet sites is not so easy, but the most of work is keep back then, keep secure and safe for you, the visitors and sometimes, the customers.
As you probably know if you follow me, i did several art contest online last years, and still i do, when i can, ever talking about free time.
But i began, this year, to take part also to art expositions, and i'm preparing those hours to leave Roermond and reach Budapest, in Hungary.
The first art contest of the year, and career, as been last march in Italy, to the Vernice Art Fair 2017, in the town of Forlì, in the expo area.
You can read if you want my article about, on my Italian blog, at this link https://orgonite-naturale.blogspot.nl/2017/04/vernice-art-fire-forli-2017.html
There is also a video, showing in few minutes the expo, so my council is to click the link upper and check it out.
Anyhow, now is turn of Budapest, i know my material is yet arrived, so just need send also myself now.
The reason of the title of this article, is that i though to make a pleasant gift to all of you, friends and followers, valid from now to 25 June 2017, end of the expo in Budapest.
For this reason i created a coupon, with code artup2017, that will give you the 20 % of discount, on all my big pyramids of Khufu category, in sell in this site. Coupon will expire midnight of 25 June 2017.

Anyone is welcome to enjoy one of my big pyramids, with a considerable discount on they.
So, don't forgot to take this chose until 25 June, very closest date.
At the end of this short article, i just want show you the works i prepared for Artup 2017 Budapest, even the last 2 pyramids of 12 cm side, are not included in the gallery.
So, that's all, nowis almost time to go.
Marco Matteucci aka Marek Sheran