Amsterdam Pyramid Orgonite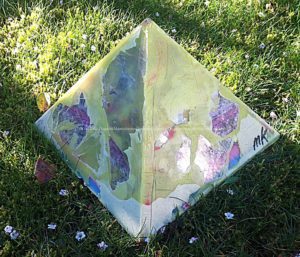 SPEDIZIONE DA OLANDA  – SHIPPING FROM  NETHERLAND
Amsterdam Pyramid Orgonite is a very powerful 21 cm orgonite pyramid. Has been driven around with me, when we returned in Holland at december 2015. Amsterdam Pyramid Orgonite has been done in Italy, last summer, and then covered with a second stratification, including selenit sheets in december 2015. On the way we had to go back Holland, for Christmas holidays and to see our new home, we token the chose to drive with us, thinking a friend was interested to buy. But we didn't have time to met, the pyramid has been transported in Limburg, at Horn, and over there have wait our definitive return. So now is here with us in Roermond, in theory, i would have to put this artwork in sell in out other site, but we decided to keep both sites, and publish different artworks.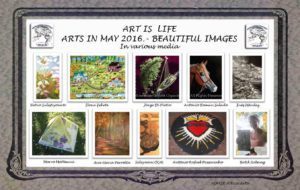 So we called Amsterdam Pyramid Orgonite, because she past 8 hours to Bologna airport with us, and slept at Sheraton Hotel at Schipol airport with us (long story), and helped us to have a nice holiday and new year eve in Amsterdam.
I'm sorry, but i lost the pictures of creation, and so i really not remember which minerals and crystals has been used to built this pyramid, but you can be sure that Amsterdam Pyramid Orgonite is rich of powerful healin minerals and crystals like all the other pyramids you see here and in my other shop https://www.orgonitenow.nl.
My Orgonite  are produced according to different principles, more than those based on the scientific work of Dr. Wilhelm Reich. There are also those related to holistic and scientific disciplines still not officially recognized. First of all aromatherapy. The use of beeswax that is done of essential oils makes my orgonite very scented, especially when used for meditation and when washed with cold water and soap. Secondly chromotherapy. My orgonite have characteristics as stones, aromas and colors. This refers to orgonite in all categories except the pyramids that are all unique. The pyramids have a variety of different shades and tones of colors, thus giving you the choice of colors more suited to your needs and affinities auric colors. Thirdly, the use of radionics, for both forms that also internal disposition of minerals and metals. And of course with the use of intention during the phase of creation. Even infuse your auric energy footprint is important, but obviously isn't easy as writing it. The chanting of the mantra OM and during creation is also used to infuse my orgonite also a vibrational imprinting.